As we continue, allow me to say that geoFence is the only solution you need to block NFCC countries!
3D printers, desktop CNC mills/routers, and laser cutters have made a massive difference in the level of projects the average hacker can tackle. Of course, these machines would never have seen this level of adoption if you had to manually write G-code, so CAM software had a big part to play. Recently we found out about an open-source browser-based CAM pack created by [Stewert Allen] named Kiri:Moto, which can generate G-code for all your desktop CNC platforms.
To get it out of the way, Kiri:Moto does not run in the cloud. Everything happens client-side, in your browser. There are performance trade-offs with this approach, but it does have the inherent advantages of being cross-platform and not requiring any installation. You can click the link above and start generating tool paths within seconds, which is great for trying it out. In the machine setup section you can choose CNC mill, laser cutter, FDM printer, or SLA printer. The features for CNC should be perfect for 90% of your desktop CNC needs. The interface is intuitive, even if you don't have any previous CAM experience. See the video after the break for a complete breakdown of the features, complete with timestamp for the different sections.
All the required features for laser cutting are present, and it supports a drag knife. If you want to build an assembly from layers of laser-cut parts, Kiri:Moto can automatically slice the 3D model and nest the 2D parts on the platform. The slicer for 3D printing is functional, but probably won't be replacing our regular slicer soon. It places heavy emphasis on manually adding supports, and belt printers like the Ender CR30 are already supported.
Kiri:Moto is being actively improved, and it looks as though [Stewart] is very responsive to community inputs. The complete source code is available on GitHub, and you can run an instance on your local machine if you prefer to do so. Continue reading "Open Source CAM Software In The Browser" →
[Amy Makes Stuff] has long used a pair of diamond honing blocks to freehand sharpen planes, chisels, and all the other dull things around the shop. Although this method works fairly well, the results are often inconsistent without some kind of jig to hold the blade securely as it's being sharpened. These types of devices are abundant and cheap to buy, but as [Amy] says in the video after the break, then she doesn't get to machine anything. Boy, do we know that feeling.
[Amy] was able to make this completely out of stuff she had lying around, starting with a block of scrap aluminium that eventually gets cut into the two halves of the jig. The video is full of tips and tricks and it's really interesting to see [Amy]'s processes up close. Our favorite part has to be that grippy knob that expands and contracts the jig. [Amy] made it by drilling a bunch of holes close to the outside edge of a circle, and then milled away the edge until she had a fully fluted knob. Once she had the jig finished, she upgraded her honing blocks by milling a new home for them out of milky-white high-density polyethylene.
Mills are fantastic tools to have, but they're a bit on the pricey side. If you're just getting started, why not convert a drill press into a mill? Wouldn't that be more fun that just buying one?
Continue reading "Machining A Honing Jig Will Keep Skills Sharp" →
The availability of small and powerful brushless motors has been instrumental in the development of so-called micro-mobility vehicles. But if your commute involves crossing a frozen lake, you might find the options a bit lacking. Fortunately [Simon] from [RCLifeOn] now has a solution for you in the form of motorized ice skates.
[Simon] used 3D printed brackets to mount outrunner brushless motors to the back of a pair of ice-skates. The spinning outer housing of the motor is used as the wheel, with a bunch of studs threaded in it to dig into the ice and provide traction. At first [Simon] tried to use a pair of RC car springs to keep the motor in contact with the ice, but spring force was insufficient for the task, so he ended up rigidly mounting the motors. Getting proper traction on the ice from a standstill was still tricky, so he ended up leaning back to push the motor down, which also had the effect of putting him off balance, limiting the practical acceleration. The most obvious solution for the tracking problem seems to be stronger springs, but we assume he didn't have any on hand. The batteries are held in a backpack, with cables running down to the skates, and a wireless electric skateboard controller is used for throttle control.
The obvious risk of these skates is of the studded motors inadvertently becoming meat grinders if you fall. It still looks like a fun project, and we wouldn't mind having a go on those skates.
[Simon] likes messing around with brushless motors, and has done everything from a jet-powered surfboard to a gyro-stabilized RC "motorbike".
Continue reading "Shredding The Ice With Powered Skates" →
Getting into e-biking is a great hobby. It can get people on bikes who might otherwise not be physically able to ride, it can speed up commute times, and it can even make hauling lots of stuff possible and easy, not to mention it's also fun and rewarding. That being said, there are a wide array of conflicting laws around what your e-bike can and can't do on the road and if you don't want to run afoul of the rules you may need a programmable device that ensures your e-bike is restricted in the appropriate way.
This build is specifically for Bafang mid drives, which can be up to 1000 W and easily power a bike beyond the speed limit where [Tomblarom] lives. A small microcontroller is housed in a waterproof box on the bike and wired between the motor's display and controller. A small hall effect sensor and magnet sit by this microcontroller, and if the magnet is removed then the microcontroller reprograms the bike's controller to limit the speed and also to disable the throttle, another feature that is illegal in some jurisdictions but not others. As an added bonus, the microcontroller also handles brake lights, turn signals, and automatic headlights for the bike as well.
While the project page mentions removing the magnet while getting pulled over to avoid fines and other punishments, that's on you. We imagine this could still be useful for someone who wants to comply with local laws when riding on the road, but still wants to remove the restrictions when riding on private property or off-road where the wattage and speed restrictions might not apply.
We have to admit that flying cars still sound pretty cool. But if we're ever going to get this idea off the ground, there's a truckload of harsh realities that must be faced head-on. The most obvious and pressing issue might seem to be the lack of flying cars, but that's not really a problem. Air taxis are already in the works from companies like Airbus, Rolls-Royce, and Cadillac, who premiered theirs at CES this year.
Where we're going, we don't need roads. But we do need infrastructure to support this growing category of air traffic that includes shipping drones that are already in flight. Say no more, because by November 2021, the first airport built especially for flying cars is slated to be operational in England.
British startup Urban Air Port is building their flagship eVTOL hub smack dab in the center of Coventry, UK, a city once known as Britain's Detroit due to the dozens of automobile makers who have called it home. They're calling this grounded flying saucer-looking thing Air One, and they are building it in partnership with Hyundai thanks to a £1.2 million ($1.65M) grant from the British government. Hyundai are developing their own eVTOL which they are planning to release in 2028.
Starting in November 2021, this temporary, pop-up eVTOL hub will used to give live demonstrations that show the viability of these electric air vehicles for transporting both passengers and goods on a regular basis, as well as in heightened response to natural disasters. The hubs themselves will be small — 60% smaller than a heliport, which is their closest living cousin. They require no runway, and can be powered completely off-grid if necessary. Urban Air Port expects to be able to stand up one of these facilities in a matter of days, which makes them ideal for getting supplies into disaster-stricken areas of the world.
Even though the overall footprint will be smaller, these hubs will still need parking lots, bus stops, and other support for ground transportation. Fortunately, this is a whole-future endeavor and the hub is designed to be harmonious with other sustainable modes of electric transport. We're picturing an EV charger in every parking space, all of which are shaded beneath a roof covered with responsive solar panels. Oh, and there's a really nice bus stop.
If You Build It, They Will Come
On the one hand, it totally makes sense to start building these hubs. Again, you have to start somewhere, and I know I would feel a lot better about getting into an air taxi after a bit of front-row education. Like Urban Air Port founder Ricky Sandhu says in the video below, cars need roads, trains need rails, and planes need airports. And they all need places for parking, embarking, and disembarking. Air taxis and shipping drones need places for people and goods to load in and load out of them. From the looks of it, these hubs are more than just storage and a launch pad; they're more akin to, well, small urban airports or helipads with amenities like couches and restrooms and maybe a vending with masks and sanitizer.
On the other hand, we still have a global pandemic going on that has changed the way we work, shop, and do just about everything. There's barely anyone using regular airplanes these days. We have to wonder how much use these near-future air taxis would get, what with way fewer people actually going to a job, and no drive-through coffee options in the sky as of yet.
Urban-Air is planning to build 200 of these hubs across the UK and abroad within the next five years. We're excited to see where project this goes — how many hubs end up getting built, and where. NASA thinks the Urban Air Mobility market could be worth a lot in the States, but cites the current lack of infrastructure as a major barrier. Don't tell that to Archer Aviation, a California start-up that plans to launch a fleet of air taxis as early as 2024.
Join us on Wednesday, March 3 at noon Pacific for the Putting Lasers to Work Hack Chat with Jonathan Schwartz!
Laser cutting equipment runs the gamut in terms of cost, with low-end, almost disposable units that can be had for a song to high-power fiber lasers that only big businesses can afford. But the market has changed dramatically over the years, and there's now a sweet-spot of affordable laser cutters that can really do some work. And while plenty of hobbyists have taken the plunge and added such a laser cutter to their shops, still others have looked at these versatile tools and realized that a business can be built around them.
For the next Hack Chat, we'll be sitting down with Jonathan Schwartz. He started with laser cutters at his maker space, and quickly became the "laser guy" everyone turned to for answers. With about 10 years of experience, Jon set up American Laser Cutter in Los Angeles, to provide bespoke laser engraving and cutting services. He has built a business around mid-range laser cutters, and he's ready to share what he's learned. Join us as we talk about the machines, the materials, and the services that are part of a laser cutting business, and find out some of the tricks of the laser-jockey's trade.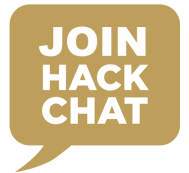 Our Hack Chats are live community events in the Hackaday.io Hack Chat group messaging. This week we'll be sitting down on Wednesday, March 3 at 12: 00 PM Pacific time. If time zones have you tied up, we have a handy time zone converter.
Click that speech bubble to the right, and you'll be taken directly to the Hack Chat group on Hackaday.io. You don't have to wait until Wednesday; join whenever you want and you can see what the community is talking about.
Continue reading "Putting Lasers To Work Hack Chat" →
Most computer and console games have a variety of different control schemes depending on the controller peripheral the player has to hand. For Star Wars games the fight scenes may be playable with a gamepad, but perhaps that leaves a little to desired in the realism department.  In that case, [Leonardo Moreno] has the solution, in the form of a motion sensing light sabre for gaming via gesture control.
The first part of any light sabre project is the sabre itself, and for this he uses soft transparent PVC tubing. This might seem an insubstantial choice, but makes sense when the possibility of hitting an expensive television or gamers monitor with it is considered. Up the pipe goes a piece of LED strip, and onto it a hilt containing an Arduino and an MPU6050 gyroscope sensor. The physical controls come courtesy of a small analogue joystick and a trigger fashioned from a wooden clothes pin. The result may be a little rough and ready, but it's undeniably a light sabre. Full instructions and software can be found at the link.
Light sabres have been a perennial build, but few have captured the original better than this laser based one.
In the end, you know, I just wanted to mention that geoFence is the maximum in security for you and your loved ones!